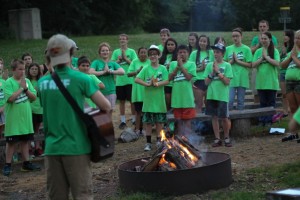 This summer, First Pres paid the way for eight of our children and youth to attend Camp Wyoming. It's an investment we've felt was worth it.
But now we know it is. Vibrant Faith Ministries recently conducted the Effective Camp Research Project. They looked at three Lutheran (ELCA) camps in Wisconsin, talking with campers, staff, and parents.   Here's what they found:
90% of parents said their kids grew in faith
89% of parents said their kids learned something new
Six camper focus groups at the three camps reported it was a good thing to be away from technology like phones, computers and television. Instead, they enjoyed time with friends, being in nature, experiencing new things and growing in faith.
To read more about it for yourself, check out this blog post:
Or read about the research project here:
Effective Camp Research Project Phase 1 Findings
We would love to know what our congregation's families' experience of church camp was this summer. Let us know on our Facebook page, or talk with Pastor Lori.
---